Sedalia Real Estate Services
Resources for Buyers & Sellers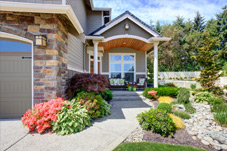 You are selling your home, or are in the market to purchase a new one. This is one of the largest financial investments of your life. For this reason, you want to be sure to choose the best real estate professional to manage the transaction from start to finish. I know what it takes to sell your home, and have the market expertise to find you a new home to suite your needs, if you are in the market to buy. My continued success is a result of the drive, desire, integrity and experience that I provide to each of my customers. I have what's necessary to help you achieve your real estate goals. I certainly appreciate your time and trust, I guarantee that my approach and high standards will exceed all of your expectations.
Our Mission
To provide my customers with the most professional, informative service available. Supported by cutting edge technology, my team and I will continually strive to exceed your expectations and create in you a customer for life!
What you can expect when you hire Castle Real Estate Services for your Sedalia Real Estate Needs:
My personal commitment:
A guaranteed marketing plan
Right pricing using appraisal guidelines
Expert help with contract negotiations
Estimated cost exclamation
Consistent contact
A smooth closing
My guaranteed marketing plan:
Suggest changes to make your property more marketable
Prepare a home marketing album to display property
Hold open houses and follow up on showings
Deliver your home brochure to other agents by using email blasts
Supply marketing service reports indicating information affecting the sale of your property
Take every opportunity for other brokerage participation including weekly marketing meetings
What my team does for you:
Steps to ensure success

Step 1

Prepares a computer market analysis
Establishes a fair market price for your home
Explains the cost & fees, provides a total net proceeds sheet
Offer suggestions for improvements to enhance salability
Takes photos of the interior and exterior of your home and creates marketing brochures
Discusses work order possibilities and recommends service

Step 2

Researches the county website for tax information, assessments and lot size
Collects Mortgage information
Obtain school information and locations
Researchers your community for key lifestyle selling points
Identifies local police, fire, parks and transportation services
Prepares general information on the neighborhood including activities
Compiles all necessary listing information on Colorado state forms
Enters new listing into multiple listing services

Step 3

Implements a comprehensive marketing plan
Prepares a home album
Creates an advertising campaign and sends email blasts to top producing agents in the area
Schedules and records showings of your home
Hold an open house upon request
Responds to questions from other realtors and provides feedback to you
Establishes potential financing for perspective homebuyers

Step 4

Writes all possible offers
Reviews substance and legalities of offers before presenting
Negotiates all offers, personal property and closing date
Prepares and explains addendum to the purchase agreement
Insurers all parties sign and accept documents properly

Step 5

Stays in close contact with buyers lender to verify necessary documents & appraisal
Notifies parties of prospective homebuyers loan approval
Reviews title work and closing cost to you
Schedules closings with all involved parties
Ensures that perspective homebuyer has homeowners insurance
Notifies you of what is required to close and attends the closing with you

Financing

We will work close with your lender to aid in your decision making process. This includes qualification, conventional vs. government mortgage alternatives, gift money options and interest rates.

Appraisal

After a sales contract is excepted, a formal appraisal is required by our home buyers lender. I will coordinate with the lender and appraiser to get the appraisal done quickly and accurately. I work hand-in-hand with the appraiser to be sure they have the latest comparable sales, surveys, inspections and access to the property.

Repairs

Many sellers say that their biggest concerns are what the net profit will be and what repairs they will be asked to make. Today's top three major repair expenses are the roof, furnace and hot water heaters. I recommend getting an inspection done now so we can avoid last minute issues.

Relocation

My network of real-estate professionals can assist you with a long distance move. If you'd like, I can have a top REALTOR contact you at your convenience. They will send you a relocation package that includes details about the housing market, schools, recreation, hospitals, shopping and any other pertinent information you request.

Contract Negotiations

I will personally present all offers and explain them in detail so that you can make an informed decision.